Unconfirmed Theory Author: Hazardsfury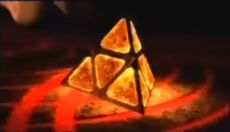 This is a theory in regards to the meanings behind the naming conventions of the fives pieces of the Flauros that Travis Grady collects in Silent Hill: Origins. The theory holds that each piece is named specifically to associate with the events currently happening in the game.
All the pieces of the Flauros are given specific names (future, past, falsehood, truth, present) Below is a breakdown of all five pieces and the potential reasoning behind their names:
Ad blocker interference detected!
Wikia is a free-to-use site that makes money from advertising. We have a modified experience for viewers using ad blockers

Wikia is not accessible if you've made further modifications. Remove the custom ad blocker rule(s) and the page will load as expected.